We got the opportunity to speak with Geert van Bommel, former Senior Expert Modular Architecture at Wärtsilä. Wärtsilä is a global leader in lifecycle solutions for marine and energy markets.
Here's what Geert has to say about PALMA® software.
How does your company use PALMA?
"It started roughly 10 years ago when we embarked upon a modularization journey. When running such a development project you need for a tool to guide you through. There are a number of steps involved, with lots of information from the market, customer needs, product and engineering to be documented.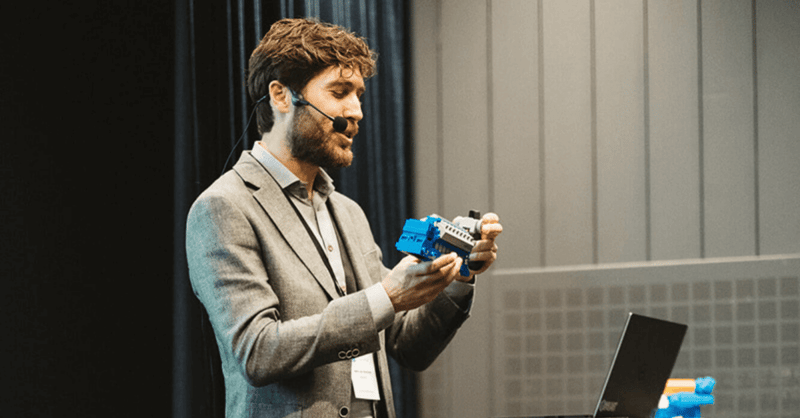 All this information needs to be connected and that's something that regular Office tools aren't capable of. You need to bring everything together in a structured data model that supports development.
When we started the journey, we didn't have such a tool, but soon realized we needed structured documentation, for example on modules, module variants and interfaces.
That's what we knew then.
Along the way we realized that PALMA is not just capable of supporting product development. You can capture the voice of the customer and technology. You can use PALMA for evaluations that are useful during product development, such as profitability analysis, and you can build a configuration model, a full configurator even you could say. When learning about the capabilities, we realized that we didn't want to let the tool go once done with new engine product development.
A modular architecture is not a one-time thing. It stays alive and develops over time. It would have been a shame to stop using PALMA after the project and put this information into systems that do not have the same functionality and capabilities.
We also started to realize that it would be useful for the whole product lifecycle management. Over time, the vision and ambition level that Modular Management has for PALMA has also grown, in line with how we want to use it."
Why did you choose PALMA?
"PALMA is really the source of product information because it explains why we do what we do.
From PALMA we steer multiple configuration steps, covering both the sales configuration and the configuration done by delivery teams, and we provide inputs to designers in our PDM system by sharing data from PALMA to TeamCenter.
PALMA is not the only source of truth when it comes to product information, but it's the most important source when it comes to the modular architecture. And, of course, the architecture reaches into many more company functions than product development, such as sales or manufacturing. PALMA connects all these functions in a very concrete way; not through PowerPoint slides that need talking about. It connects the requirements and definitions of modules to design and provides a configuration model that's used daily by sales.
It's really about a universal information model. This is the key."
What's your overall experience?
"We've now gone live with PALMA next, the cloud-based solution.
What I like is that we have a support portal where we can post comments and note bugs. This isn't a problem when they're solved quickly in a decent way, and we get a perspective on how they are resolved.
There's also significant enhancement of the system and I really like the short communication lines between the software development team and us as users. That's part of the experience.
The web-based experience is also good. After 8-9 years of using the previous version I was a bit sceptical when we started using PALMA through the browser a year ago. But now, we wouldn't go back.
Our team uses PALMA on a daily basis, so we experience it a lot, but it still needs to grow within the company.
I expect that more colleagues will use PALMA thanks to the enterprise license we have, which basically makes it possible for every colleague to log-in. We're not that far yet, but I expect that more people will understand its potential within the coming year.
There are people that don't realize the full potential of PALMA. They see that we use it to develop the modularity of the engine platforms, but they don't see all the potential that's in the system. We have Tacton and TeamCenter integration projects ongoing, and PALMA supports both these integrations. Once these are delivered, and taken into use, people will start to see the power of PALMA even more."
Read more about Wärtzilä and their Modularization journey here