Product Platform Management
Where Company Strategy Meets Product Execution
Product managers often need more system support and a means to communicate their product roadmap digitally to others in engineering and production. Building a modular product family using a modular information model offers a common denominator to align structure and data.
PALMA® connects a digital thread from market requirements and specifications to create and maintain modules and variants with best-in-class configurator capabilities.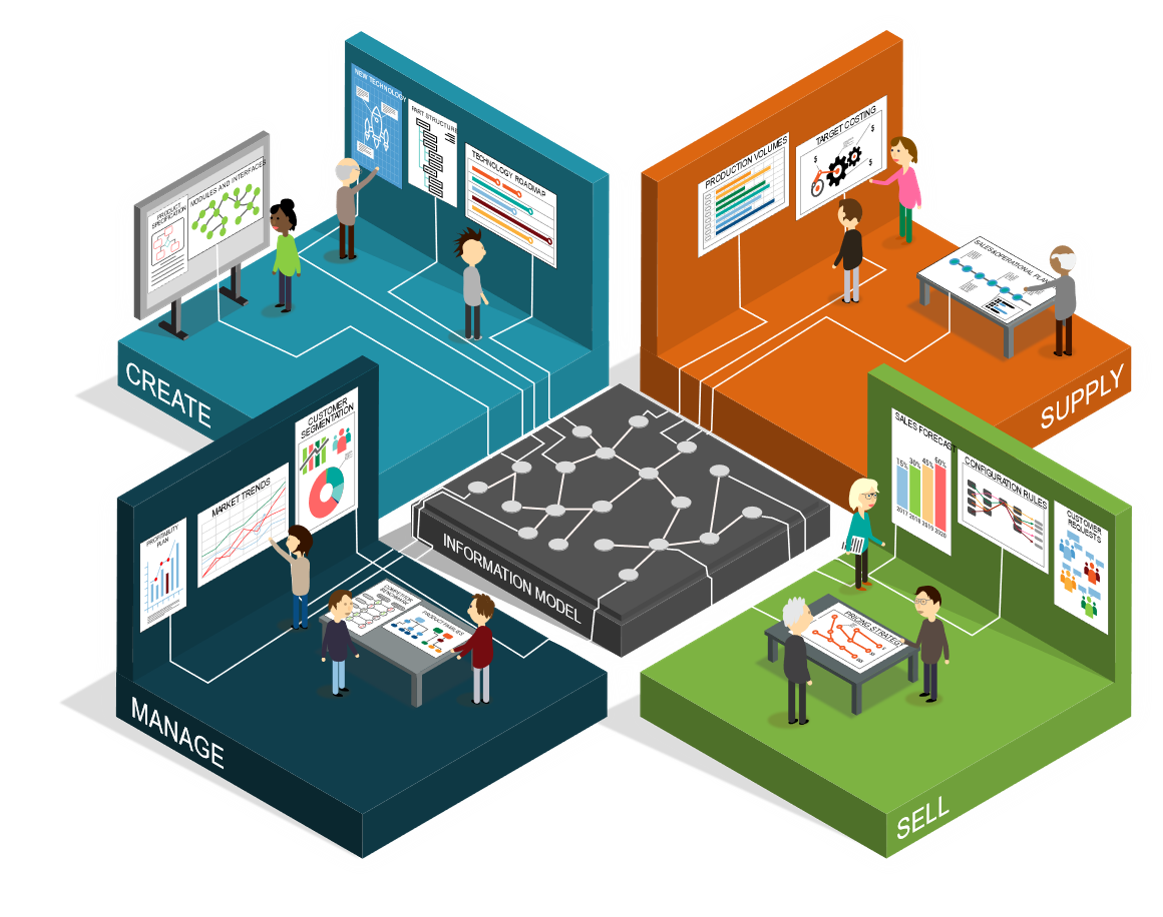 "Everything you need for manage your portfolio in just one place"
"The highest value comes from the way the tool creates connections, rules and traceability that are often difficult using traditional tools."
"Palma connects things together and you can see how decisions impact to the complete picture."
Power Packed with Features
Specify targeted performances and features
Simulate the operational and financial outcome of different scenarios
Identify required changes and additions to the existing architecture
Plan phase-in/out of module variants
Plan volumes for capacity planning
Manage portfolio and module system profitability
Decision support for optimized cost of complexity and economy of scale
Business case for investment decisions
Connect Product Roadmaps Using a Modular Information Model Webinar
Tuesday, October 24, 2023 at 4:00 p.m. CEST (10:00 a.m. ET)
In this joint webinar with Aras and Modular Management, learn from Ara's customer Micropower why PALMA was selected as the preferred solution to define and maintain roadmaps. Also, gain insight into the seamless user experience of working in PALMA and Aras Innovator to deliver product roadmaps with easy EBOM structuring and governance.
Let's meet to Try PALMA
Book a meeting to explore how PALMA fits your needs using this calendar. A PALMA Demo is 45 min long and we will then go through these agenda points with you:
Introductions and alignment, 5 min

The PALMA idea, 5 min

Use Cases and Capabilities, 10 min

PALMA demo, 20 min

Questions and answers, 5 min





The agenda points can be adjusted depending on your specific interest and need.